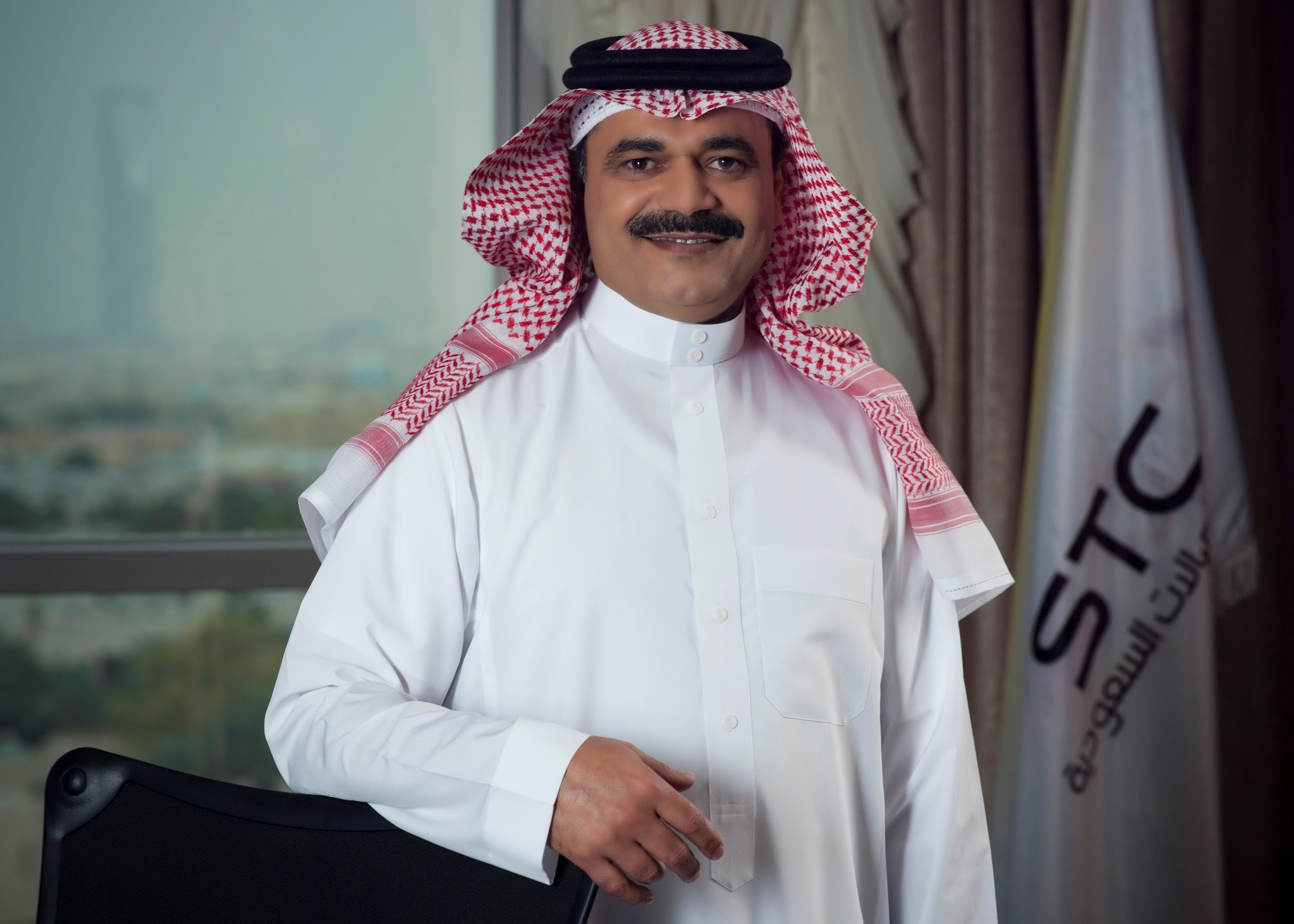 STC Group Implements Organizational Structure by Appointing Qualified Saudi Nationals to Senior Leadership Positions
Al Daweesh: "Ready to enter a new era to meet the enormous development of the telecommunications industry and reinforce our leadership and our role as an international operator."
Reinforcing its position as the largest integrated telecommunications provider in the Middle East that is ready for more expansion in its home base and in its international operations, STC announced the implementation of its organizational structure that was approved by the Group Board of Directors.  The structure encompasses key operational sectors including KSA Operations, Strategic Operations, and Technical Operations.  And reinforcing its firm belief in the capabilities of its team, the Group appointed key qualified Saudi nationals to senior leadership positions including the following executives:
Mr. Khaled Abdulrahman Al Jaser, Group Vice President for Shared Services
Eng. Saad Dhafer Al Qahtani Group CEO for Strategic Operations
Dr. Ziyad Thamer Al-Otaibi Group CEO for Technical Operations
Mr. Jameel  Abdullah Al Molhem CEO of Saudi Operations
Commenting on the organizational structure, Eng. Saud Al Daweesh, STC Group CEO said "The new organizational structure for the Group falls in line with the "LEAD" strategy which was developed to focus the collective energy and efforts in capturing the emerging opportunities while managing overall challenges over the coming years."
Al Daweesh added, "Within one decade STC has proved its pioneering leadership as a local and international service operator, providing integrated services and becoming one of the largest integrated communication companies in the world. We intend to maintain this stature and keep STC among the world leaders in by continuously developing the latest and most advanced services, products and solutions in order to keep the promise we have made to our customers and to maintain sustainable growth in the best interests of our shareholders."
Al Daweesh also indicated that STC Group is getting ready to enter a new era to meet the enormous development of the telecommunications industry and reinforce its role as an international operator.  It has witnessed solid growth over the past few years growing revenues from its international operations and is expecting further growth the coming years while at the same time maintaining its leadership in the Saudi market.
And as part of its commitment to benefit from Saudi qualified personnel within the Company, additional talent has been injected within the Group organizational structure in leadership positions including:
Dr. Humood  Mohammed Al Kusayer Vice President Wholesale
Mr. Amin Fahad Al Shiddi, Vice President Finance Saudi Arabia
Eng. Omer Abdullah Al Nomany Vice President Informational Technology
Eng. Mazyad  Nasser Al Harbi Vice President Home Services
Eng. Bandar Mohammed Al Gafari, Vice President Network
Dr. Fahad Hussain Mushayt Vice President for Strategic Affairs
Eng. Mohammed Nasser Al Jasser Vice President Enterprise Services
Dr. Abdullah Mohammed Al Humaidan Vice President Human Capital
Dr. Mahmoud Abdulkarim Al Khatib Vice President Regulatory Affairs
Eng. Ibrahim Abdulrahman Al Omar Vice President Personal Services
It is worth mentioning that STC Group is the largest integrated telecommunications Group in the Middle East and North Africa and was recently ranked in the top 20 mobile networks in the world.  The Group owns and operates the largest and most advanced mobile infrastructure and broadband services in the Middle East.  In addition to that, the Group has far reaching investments and global reach in various continents operating in Turkey, Bahrain, Kuwait, Lebanon, Jordan, India, Malaysia, Indonesia, and South Africa bringing its customer base to more than 140 million worldwide,