STC Holds the Biggest MPLS Network in the MENA Region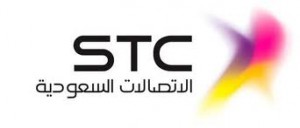 STC adopts ambitious plans to build its global network and to promote its regional and international presence in line with its efforts to keep pace with the developing ICT industry and to accommodate the increasing market demand for innovative solutions and services that contribute to socioeconomic advancement, especially in the wholesale sector whose customers comprise Internet service providers, medium and large businesses, and various other sectors including government, security, banking, health and educational sectors. Consequently, STC employs its global 'SGMN' network which relies on worldwide PoPs spread out over 10 countries, covering most of the Gulf region, London and Singapore. In addition, the company strengthens its presence via committing to partnerships with major global companies and leading service providers, all of whom are interlinked with the company's MPLS network in the Kingdom.
The MPLS network enables enterprise customers to link headquarters with other branches in and out of the Kingdom. Customers are able to obtain IPVPN services with varying security measures, in addition to Internet and voice calling services, CDN content services, linkage of global roaming services, disaster management services, MRS/MHS services, application services, and 'Telepresence' services; all of which are available via the latest technologies with the highest global standards, and with integrated support from international expertise.
STC is regarded as the leading wholesale service provider in the region, equipped with an extensive experience in the industry and exceptional relationships with major global ICT companies, together with possessing a comprehensive local and global optical fibers network comprising land and submarine cables, extending worldwide and promoting the company's position as a globally distinguished provider of comprehensive and innovative ICT solutions.