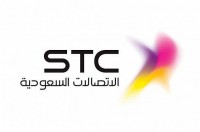 STC launches the unlimited weekly internet package
In the context of its continuous keenness to develop services and meet customers' needs, and as affirmation to its significant role in introducing diverse packages, STC launched the unlimited weekly internet package for Aljawal and the prepaid data Sims customers.
STC is the first operator in the kingdom to launch this sort of packages which allow subscription to the open quick net package for one week, as to customer's need.
Customer can use the package through a modem or mobile device, without any collision with the customer's main package.
Customer can subscribe by logging to Aljawal portal aljawal.net.sa and the package will be charged for 7 successive days starting from the beginning of subscription.
Offering this package comes as part of the company's customer centric strategy and as affirmation to its carefulness about customers through meeting all their needs, and continuously developing services in a manner that satisfies all aspirations, the thing that gives customer unlimited multi options, supported with huge infrastructure of STC, which reflects in the comprehensive strong coverage made by the company and positively contributing to its leadership in mobile internet in the kingdom.
Broadband Packages are designed to meet a range of diverse customer needs. The packages start from entry level to feature rich Xband Jood Plus which includes fast unlimited internet up to 20Mbps as well as free STC landline voice and free mobile calls. Customers can also continue to experience internet outside your home when on the move with our Broadband M3aK package. For the best experience the internet can offer choose STC Broadband Packages.