Techaccess Sales Corner 2013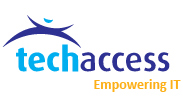 Techaccess Pakistan recently conducted the Techaccess Sales Corner,  in the heart of Margalla Mountains, at the Highland Country Club Saangra.  All regional sales and technical teams along with the senior management attended the event and gathered at the occasion of the company's annual celebration. The event was planned with an aim to provide all teams with a blend of learning, motivation and creativity by designing various recreational activities and knowledge sessions. The welcome note was delivered by President Techaccess, Syed Iqtidaar Zaidi, who discussed about the major milestones achieved by Techaccess over the past years as well as the mission of the company moving onwards.
The first day was headed by Navitus, a private organizational development company specializing in corporate consultancy. A number of sessions focusing on team building, organizational effectiveness, workplace challenges, and stress and conflict management were held, which received an overwhelming response from the employees as they extended their full participation and support. The day closed with the address of Mr. Amin-ul-Hafiz, COO Techaccess, who spoke about the company's future roadmap and vision. Mr. Amin also discussed a few key undergoing technology projects.
The second day of the event kicked off with back to back knowledge and technology sessions that were organized for various sales, marketing and technical teams of Techaccess. Amir Rauf Khan, VP Sales and Marketing, Riaz Saleem Khan, GM Software, Tanveer Jalal, Manager Marketing and Mr. Abid Aziz, Sr. Business Manager Software/Applications were among the key speakers. This was followed by a grand award ceremony in which key role players from all across the regional offices were awarded shields as a token to their commitment and dedicated services. A musical evening was also held to celebrate and rejoice. The event concluded on a very positive note with a musical evening by Nauman Khalid and proved to be a huge success in terms of the team building and strengthening corporate values.