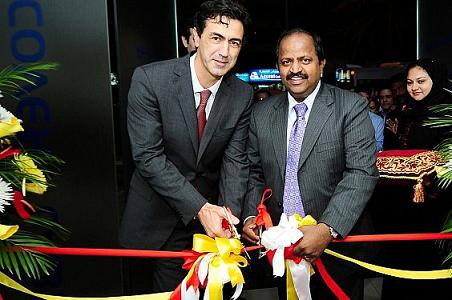 Techserve opens data recovery lab
Services and support company Techserve has partnered with Recovery Labs to offer professional data recovery services to companies and individuals in the region.
The two companies will open the first data recovery lab in the region in Dubai, and will offer data recovery services for computer hard drives, flash /USB drives, memory cards, mobile phones, CDs and DVDs.
The data recovery lab will be staffed by five engineers trained and certified by Recovery Labs.
Recovery Labs is a leading provider of data recovery services in Europe, and the deal marks its first move in the Middle East.
Rajagopal S, general manager, Techserve, said: "Data loss is extremely worrying for individuals or corporates. These days, we use more portable devices like laptops, smart-phones and digital cameras where the probability of physical damage is very high resulting in data loss. In addition, data loss can also occur due to hardware, software and firmware issues.
"With our modern facility, training, equipment and the state-of-the-art clean room we can restore as much as 100% of the recoverable data. The Data Recovery Lab will aim to offer internationally bench-marked data recovery services using the latest methods and technologies in data recovery. Our partnership with Recovery Labs gives us a unique opportunity to offer data recovery services to meet the growing demand for professional data recovery services in the region," he said.