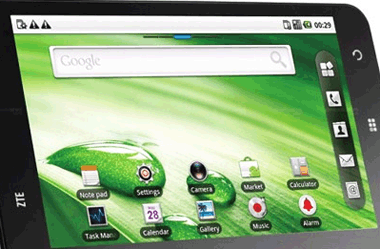 Telefónica and ZTE launch tablet in Spain
Telefónica and ZTE have launched the new Light Pro tablet. The product combines wifi and 3G connectivity with multimedia capabilities. The ZTE Light Pro tablet runs on the Android 2.2 (Froyo) operating system.
The tablet has a seven-inch HVGA touch screen and a three megapixel camera. The device also has a built-in GPS that can also be used as a navigation device. The Light Pro can be connected to a computer via USB cable to exchange emails and update calendars and tasks.
Telefónica's Spanish mobile operation, Movistar, will sell the Light Pro tablets exclusively in Spain from May. Subscription for consumers ranges up to €19 a month.
ZTE has embedded into the device an application specifically developed for the Mutua Madrid Open tennis tournament, starting on May 8, to provide official statistics, player information and match schedules in real time.