Telenor Group ready to invest more in Pakistan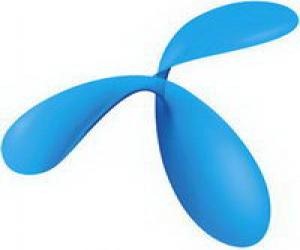 Telenor Group, the largest landline and mobile phone network of Norway, is ready to invest more in Pakistan, if it sees favourable behaviour of the industry and the present government, said Telenor Group CEO Jon Fredrik Baksaas.
Talking to a group of Pakistani journalists at Telenor Head Quarters, he advised, "Pakistani government should uphold a balance between upfront auction fee and quality of the network."
The Telenor Company, which is already providing Easypaisa, Speedy Internet, Micro-Insurance and other valuable services to its customers in Norway, India, Thailand, Bangladesh and Pakistan through its landline and mobile phone network, is also spending millions of dollars on research and welfares in these countries.
Baksaas said, "The 3G and 4G are important for a country like Pakistan as it will boost the Internet penetration in big cities as well as rural areas of the country, which would help increasing gross domestic product (GDP) of the country." According to him, through the Internet, the country like Pakistan, can improve GDP by 1.5 percent through Internet or 3G and 4G technologies.
Newly elected Pakistani government had announced that it would auction 3G licences in just few months, which were in pending for last few years.
Newly appointed Minister of IT and Telecom Anusha Rehman has said Prime Minister Nawaz Sharif is committed to launch 3G spectrum in just few months adding instead of 3G technology, the government may also issue licences of 4G, LTE.
Pakistani government has estimated an investment plan of above $2 billion against 3G auctions, meanwhile if other telecom operators try to enter into this market, this amount may be doubled or crossed $5 billion mark in couple of years. In Pakistan, presently five players are already operating.
Chief of the Telenor Group did not give the exact figure of the total investment in Pakistan, but it's being hoped that the Telenor Company may invest over $1 billion in Pakistan including the licence fee and upgradation of its infrastructure.
"The company will invest another $700 million in the country to stretch its 3G network across the country," said Baksaas. Telenor had so far invested around $2.3 billion in Pakistan.
Telenor is upgrading our base stations, which will then be ready to receive 3G equipments. In Pakistan the company's preparation is on 50 percent and should be finished by the end of this calendar year," he said.
When asked for advice from Baksaas regarding the upcoming 3G licence auction, Baksaas said that Pakistani government should maintain a balance between upfront auction fee and the ability and willingness of the industry to build quality 3G network in the country. Giving the example of India, Baksaas reminded that Indian operators kept struggling for 3G rollouts because they had invested too much in the spectrum fees and were left with little options for the network layout.
Baksaas said, "Pakistan witnessed much higher growth in achieving penetration for mobile telephony as compared with other markets, India for example. However, he agreed that actual penetration level would be lower because of users having multiple SIMs showing that there is still a lot of potential in the Pakistani market."
He said a similar trend is expected after the auction of 3G licence. Quoting the example of Thailand, Baksaas said that delayed auction in 3G has created tremendous potential and it is likely that growth rate for 3G subscriptions are to remain higher in Pakistan than other regional markets.
Baksaas said Telenor Company is satisfied with the new procedures given by the Pakistan Telecommunication Authority (PTA) for verification of SIMs.
"Every country has a right to put up their regulatory framework for achieving various targets and goals," he said. "Verification of SIMs is a common practice and should be followed in almost every market just like Pakistan."
However, Baksaas said, the Telenor Group is concerned over the government's decision for shutting down the services due to security reasons.
The government officials should opt for better options of reducing security threats than shutting down the services. Because of the load shedding, we are losing our 8.0 percent revenue in Pakistan.
Replying to another question, he said it would be hard for any new players to capitalise in this auction of 3G as it has to set up its own infrastructure to run this company.
In response to a question about high taxes on telecom services in Pakistan, Baksaas said that various markets including Thailand, Sweden, Norway and others tend to tax the telecom industry because of its higher revenue streams, however, if these taxes, levies and duties go beyond a certain level then it reduces the ability of industry to invest back into new technologies. He said that governments should be very careful in specifying tax rates so that both the tax targets and industry muscles aren't impacted.
Baksaas, when asked that why Telenor never appointed a Pakistani as CEO of Telenor Pakistan, said that group has two Non-Scandevnians as CEOs of their respective countries hinting that there are chances of a Pakistani to become a CEO as well.