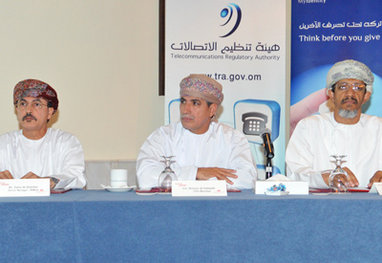 TRA launches an awareness campaign in Dragon Mall targeting telecommunications equipment traders and suppliers
Proceeding from its objectives to regulate the telecommunications sector in the UAE, and based on its strategic plan for 2011 aiming at spreading knowledge and awareness regarding laws and regulations in the UAE, the Telecommunication Regulatory Authority (TRA) on 29 may 2011, launched its awareness campaign in Dragon Mall, targeting telecommunications equipment traders and suppliers.
Commenting on the campaign, H.E. Muhammad Nasser Al Ghanim said: "Spreading awareness within the telecommunications sector in the UAE,regardingwhat is permitted and what is prohibited in telecommunications equipment is definitely very important in terms of maintaining observation on the sector at its highest, in order to ensure a safer telecommunications environment. In addition to informing traders and suppliers about what is prohibited in order to prevent them from unintentionally performing actions that may put them on the other side of the law."
"The campaign was clear and direct so that it can prevent any misunderstanding onthe traders and suppliers side. We distributed publications which included all the required information related to the topic of the campaign, and in order to tackle the language barrier, we prepared our publications in three languages: Arabic, English, and Chinese," Al Ghanim added.The material distributed during the campaign included information on how to register and submit applications related to telecommunications equipment and their adoption. A presentation on the TRA Regulations, including the adoption of quality and the bandwidth spectrum, was also displayed.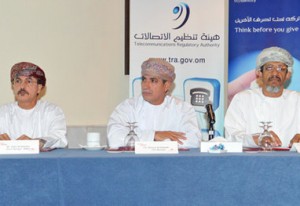 Traders and suppliers were briefed about the violations and fines emerging in the case of selling telecommunications equipment without pre-authorization issued by the TRA, which is considered an unlawful action, in addition to using wireless equipment which are unauthorized by the TRA, and hardware that uses random bandwidth which are not allowed in the country.The campaign also provided explanations to traders and suppliers of applicable Laws and Regulations in the telecommunications sector in the UAE. It elaborated on the importance the TRA gives to the protection of this sector from risks emerging from unauthorized equipment, with an eventual aim of benefiting the traders and suppliers on one hand, and the users on the other, in order to reach to a telecommunications sector that operates seamlessly, securely and conveniently to all parties.
It is worth noting that the campaign received wide attention from traders and suppliers who were keen to get all required information.They also interacted actively with the functions of the campaign proceeding from their belief in the importance of such functions in explaining to them what they should avoid in order to prevent interrupting their work, or committing actions which oppose applicable laws in the UAE.