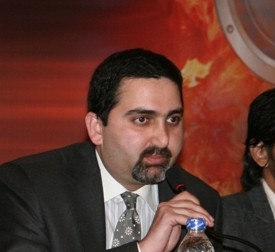 Ufone has recently announced the first of its kind incentive based package Kissan Package
Taking forward the reputation of being the first to launch a number of packages and services, Ufone one of the leading telecom companies in Pakistan recently announced the first of its kind incentive based package "Kissan Package".
In the recent past Ufone has shown a keen focus on the various segments in the society and this launch surely targets one of the largest segments in the country. Agriculture is the most important sector of the Pakistani economy and society and has a number of needs and requirements which have been catered to with this perfectly designed package. The package shall give agriculturalists the most affordable calls rates to all networks during their busy work hours to ensure they get the best value for their money.
Alongside the package is coupled with amazing prizes through lucky draw for the customers who subscribe to the package and every Kissan package subscriber has a lot more to look forward. A lucky draw scheme has been designed specifically to support the business and daily life of the farmers. The lucky draw comprises of 2 tractors, 80 motorcycles, 130 washing machines and many more exciting prizes. A lucky draw will be held every month for the next three months and each month will find more than a hundred winners. To subscribe customers can simply dial *50# to convert to the Kissan Package.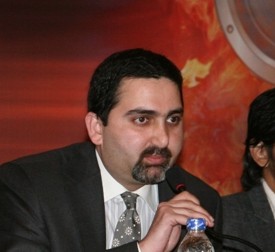 Mr. Akbar Khan Chief Marketing Officer Ufone said, "For the last three years, Ufone has the distinction to provide the maximum number of firsts, in terms of packages and valued added services provided in the telecom industry. We at Ufone take pride in being leaders in innovation; the launch of the Kissan Package further strengthens our relationship and commitment to our valued customer. We believe our focus on various segments in the society will help create a sense of appreciation and ownership towards the package created specifically to meet the farmers' needs".
About Ufone: Ufone is an Etisalat Group Company with its presence in all the major cities of Pakistan along with a comprehensive coverage across all major towns, villages and tehsil headquarters of the country. The company employs more than 3,850 people and operates with a network of more than 375 franchises and 22 company-owned customer service centers along with a distribution network of 150,000 outlets nationwide.