V for Verizon, Vodafone: the two giants sign blockbuster mega-deal!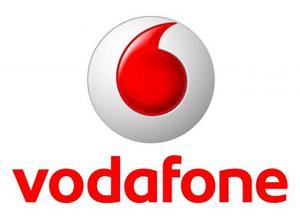 US telecoms giant Verizon and Vodafone announced they had agreed the British company would sell its 45% stake in their joint venture Verizon Wireless for $130bn (€99bn).
The blockbuster deal — which will be one of the biggest transactions in corporate history — will allow Vodafone to bounce back from hefty losses, pay down debt, make new acquisitions and return money to shareholders, according to analysts.
It will also mark the group's exit from the US market and inject several billion euros into the British economy.
The company's share price jumped 3.59% yesterday to close at 213.65 pence before the announcement the deal had been reached, while London's FTSE 100 index rose 1.54% overall.
Vodafone had earlier confirmed talks were advanced. It said it would return $84bn of the funds it receives back to shareholders and plough over $9bn into organic investments over the next three years to improve its networks and services.
Vodafone said shareholders would receive all Verizon shares and nearly 24bn in cash "totalling US$84.0bn, equivalent to 112p per share and representing 71% of the net proceeds" from the transaction.
Vodafone Group chairman Gerard Kleisterlee said the company's investment in Verizon Wireless has created a great deal of value for shareholders and "Verizon's offer now provides us with an opportunity to realise this value at an attractive price."
He added the "transaction will position Vodafone strongly to pursue our leadership strategy in mobile and unified communication services for consumers and enterprises both in our developed markets and across our emerging markets businesses."
The gigantic buyout will be the second-biggest merger and acquisition deal in global corporate history, according to data firm Dealogic. The world's biggest M&A deal remains Vodafone's purchase of Germany's Mannesmann for $172bn including debt, in 1999.
The deal would be so big that some analysts said the effect on the British economy would be as great as the hundreds of billions of pounds injected into the British economy since 2009 by the central bank, the Bank of England.
The Verizon Wireless transaction will give US fixed-line company Verizon full control after 13 years of shared ownership.
Atif Latif, director of trading at Guardian Stockbrokers in London, said the deal would create a cash pot to fund acquisitions in Europe.
"With this news we could see more acquisitions within Europe to give then a foothold back into markets where they have fallen behind in recent times," Latif said.
Vodafone's statement did not mention any acquisitions, but promised to increase the 2014 dividend by 8% to 11 pence and said that it intends to keep increasing it thereafter.
Latif noted that the potential tax bill would likely be less than expected.
In May, Vodafone revealed that annual net profits had slumped by 90% after taking a vast impairment charge relating to poor business in debt-laden eurozone nations Italy and Spain.
In June, Vodafone launched a €7.7bn cash offer for Kabel Deutschland, Germany's biggest cable operator.
#biggest transaction #blockbuster #corporate history #mega-deal #Verizon #vodafone