VIVA launches the highly anticipated Samsung GALAXY S III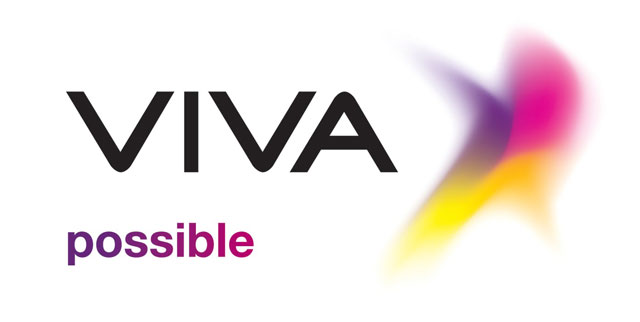 VIVA, Kuwait's newest and most advanced mobile telecommunications service provider, announced the launch of the third generation of Samsung's GALAXY S Series, the Samsung GALAXY S III with exclusive post paid and installments packages tailored to fit customer's needs.
VIVA's Chief Executive Officer, Salman Bin Abdul Aziz Al-Badran said: "We are delighted to be one of the first companies to launch the latest Samsung Galaxy SIII in Kuwait. We believe it is part of our responsibility as the latest telecommunications company to offer the newest devices to our customers and to the wider Kuwaiti community at competitive prices. VIVA is always keen on being a pioneer in offering the Kuwaiti market with the latest products and services and will continue to do so."
The Samsung Galaxy SIII packages come with local calls, local SMS text messages and internet data services. Customers can choose the package that best suits their needs and take advantage of the discounted price of the device and the high speed reliable internet service; post paid annual plans start from KD10 and post paid installment plans starting from KD9 with an 18 month contract.
The Samsung Galaxy SIII is powered by an innovative 1.4GHz quad-core processor, running Android™ 4.0, Ice Cream Sandwich, with greatly enhanced usability and practicality to make life easier. With Samsung GALAXY S III, customers can view the content on the device's 4.8 inch HD Super AMOLED display. Its 8MP main camera and 1.9MP front camera offer users a variety of intelligent camera features and face recognition related options that ensure your special moments are captured easily and instantly. This latest device also includes many attractive features such as 'S Voice,' the advanced natural language user interface, to listen and respond to your words.
The Galaxy SIII also features the new 'S Beam,' whereby the GALAXY S III expands upon Android™ Beam, allowing a 1GB movie file to be shared within three minutes and a 10MB music file within two seconds by simply touching another GALAXY S III phone, even without a Wi-Fi or cellular signal.
Source: http://www.ameinfo.com/viva-launches-highly-anticipated-samsung-galaxy-301414