VIVA unveils branded Jazeera Airways aircraft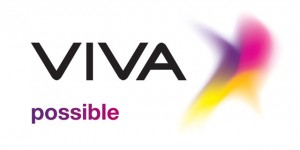 VIVA, Kuwait's advanced mobile telecommunications service provider, unveiled its latest marketing innovation through its newly branded Jazeera Airways aircraft.
The company collaborated with Jazeera Airways to brand one of its aircrafts to take the VIVA brand around the region in an initiative that is the first of its kind in the region. The unveiling took place at Kuwait International Airport on 29 May 2012 when the aircraft landed for the first time after being branded.
VIVA's Chief Executive Officer, Salman Bin Abdul Aziz Al-Badran said: "We are pleased to be the first company in the region to achieve this milestone, and were delighted to see our branded aircraft land for the first time. Our collaboration with Jazeera Airways is the first aircraft wrap of its kind and is only the latest in VIVA's continued marketing initiatives."
"At VIVA, we are proud to be pioneers in our field who always create exciting ways of communicating with our customers, and with this branded aircraft we will surely be with them wherever they go. We will continue to devise new innovative ways to engage our customers and surprise and delight them," added Al-Badran.
The VIVA brand has been highlighted in both the interior and exterior of the aircraft. This initiative signals a milestone in VIVA's ongoing commitment to bring the newest and latest to Kuwait and the region. As always VIVA will reveal to its customers many more exciting developments that will surely entice them.
VIVA will continue its commitment to provide its clients with latest and most innovative means of communication that exceeds their expectations.
Source: http://www.ameinfo.com/viva-unveils-branded-jazeera-airways-aircraft-302176