Vodafone Qatar eyes greater market share, profitability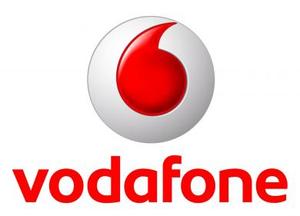 Vodafone Qatar has achieved most of its targets laid during the five-year business plan and is set to grow and achieve greater market share and profitability, board member Rashid al-Nuaimi said.
He was addressing company shareholders at their AGM at the Grand Hyatt last night.
"We continued to deliver solid growth in our third full year of operations with strong revenue growth of 25% over the year," he said.
Al-Nuaimi said Vodafone had seen a 30% growth in the mobile customer base in a year, which stood at 1.08mn in the period under review.
"We now have more than 31% market share, which in five years of total operation is a great achievement," al-Nuaimi said.
He assured the shareholders the company's board of directors and top management would work earnestly to improve performance in the year ahead.
"This is my commitment to you; we will come out with better performance next year so that our shareholders will benefit," al-Nuaimi said.
The AGM approved a proposal to reinvest the "positive distributable profit" of QR2mn in Vodafone 's "growing business" in the country.
Vodafone Qatar closed the first full year of "positive distributable profit" in March, which also saw the service provider's earnings before interest, tax, depreciation and amortisation (EBITDA) going up 97% to QR284mn. The average revenue per user (ARPU) improved 8% to QR121 in the year that ended in March.
Al-Nuaimi discussed the appointment of an external auditor for the financial year ending March 31, 2014 and approval of the auditor's fee. It was approved unanimously that PwC would be Vodafone 's new auditors replacing Deloitte & Touche for the next financial year.
Vodafone Qatar chief financial officer, Steve Walters discussed the company's balance sheet as well as the profit and loss accounts for the financial year that ended in March and clarified the dividend position. This was approved unanimously by the shareholders.
Al-Nuaimi thanked outgoing CEO Richard Daly for his services and welcomed new chief executive Kyle Whitehill.