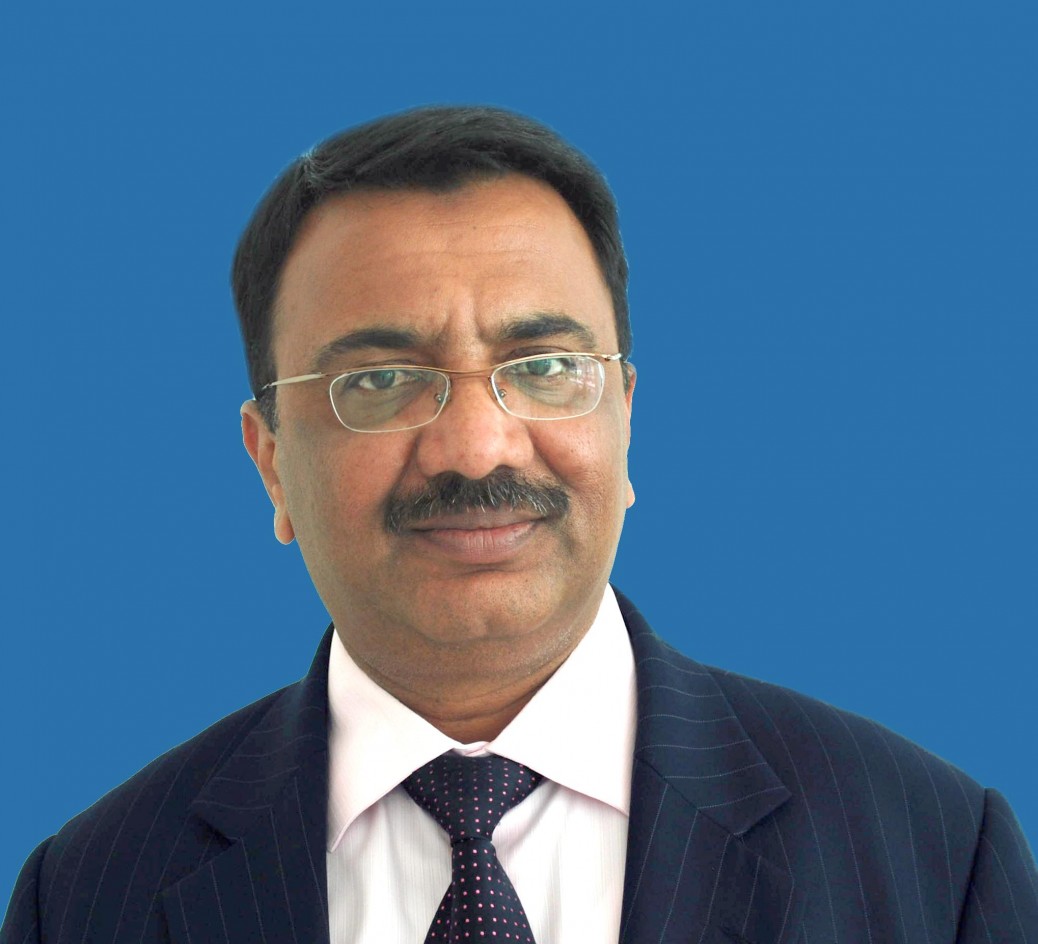 We have developed an excellent business model of providing system integration services in the UAE
Mohammed Zameer, GM -Al Rostamani Communications
Interview: Khalid Athar
Mr. Mohammed Zameer, is an Electronics & Telecom engineer with a post-graduation in Business Administration (MBA) from Edinburgh Business School, Scotland (UK)
He is an entrepreneur-Senior Business Management Professional with a career spanning over 30 years in Information Technology & Telecommunication.
He has been working in the Middle East for the past 20 years, during this period he has successfully established two system Integration companies from conceptualisation of business model to implementation and running them successfully and profitably.
Presently Mr. Mohammed Zameer is the General Manager of Al Rostamani communications LLC.(ARC).  ARC is part of one of the largest Entities of the Al Rostamani Group in the UAE. The Group has Business interests in Finance, Travel, Construction, Property, Electrical, IT & Telecom businesses.
At the Present role Zameer has established an organization providing system Integration services for both enterprise and Service provider market segments. The organization has more than 200 Professionals providing consultancy and implementation of major projects for service providers like Etisalat, Du and Telecom Regulatory Authority.
Mr. Mohammed Zameer has supported major Telecom product solution providers in establishing and growing their markets in UAE and Oman:  Motorola, Lucent, Aztech, Intracom, Tech Mahindra, Ascade, Telcordia, Harmonic, Quative, Nagravsion, Gemplus are few on these companies.
He is also one of the founding members of SAMENA Telecom council.
Teletimes – What do you have to say about the growth in virtualization technologies in the UAE and the GCC region?
Mohammad Zameer – Historically GCC markets have followed the worldwide trend in IT Technology embracement and IT utilization, with UAE being at the forefront in the GCC market. This is mainly due to the latest technology infrastructure provided by the Telecom providers like Etisalat and DU. Virtualization has been on the upward trend in GCC with Desktop virtualization topping double digit growth among all the different virtualization segments. We are currently seeing a lot of opportunities in UAE and the GCC for Server Virtualization and NetworkVirtualizationin existing Data centres and also new Data centresthat are being prepared for Cloud computing requirements. With the new announcements by industry giants like CISCO, Fujitsu, NetApp, HP, IBM Citrix, VMware etc. we foresee a continued growth of virtualization in the coming years.
TT – In your opinion, please talk about the importance of the education and empowerment of today's IT professionals for tomorrow.
MZ – Education is the key most differentiator between Human beings and other living forms. It is education that makes the Human beings a most superior form of living beings;however education without empowerment, i.e. without freedom to think & act, is of no use.
In today's environment the developments in the area of Information technology are touching every aspects of human life hence the skills of IT professionals are key to the further improvements of the quality of life. If IT professionals had to truly contribute to their potential they need to continuously keep abreast of the latest technological developments and at the same time they should have an environment where they are empowered to think and act. The major success of US companies in the area of innovation in the IT technology is a key indicator of what a good educational environment and empowering can do to an IT enabled economy.
TT – Please talk in detail about your major on-going projects?
MZ – We are one of the top five system integrators in UAE with an equal focus both on Enterprise and Telecom Market segment.
In the enterprise segment we are providing complete Technology solutions to The Hospitality Sector, Government sector, Aviation, Banking and Education sector. . The solutions include from passive cabling infrastructure, voice and Data communication network, IT Security installation, to the Building management system, video surveillance, and products including in room entertainment system.
We are also providing to major clients in UAE a major portion of the Datacentre requirements and including managed services for some of our clients.
In the area of Telecom we have helped major telecom operators in UAE to enable telecom services to the end users including installation and implementation of telecom applications.
TT – What services and products are you currently providing in the GCC region?
MZ – In the GCC region, it's mainly distribution of communication products. We are a competence centre for many International suppliers and we handle their service fulfilment in the GCC region.
TT – Are you planning to enter any new markets in the near future?
MZ – Yes, presently we have developed an excellent business model of providing system integration services in UAE. The key strength of a system integrator is his technical capabilities and resources. We would like to leverage the existing capabilities and are planning to replicate the same in the GCC countries. Our priority is to expand to Qatar and Saudi Arabia and establish similar system integration business in these countries.
TT – Please tell our readers in detail about the IT solutions you are providing and about ARC as a systems integrator.
MZ – We are System integrator and hence our product portfolio is not limited to fixed products. Our capabilities are more into integrating heterogeneous products and environments to work as a single solution for our customer, However, we have certain authorised agencies of product like CISCO, HP Procurve, Fujitsu, NetApp, McAfee, Symantec, Aruba, Media5, Telcordia Technologies, SonicWall to name a few.
Our qualified engineers work very closely with our customers to deliver a best-of-breed solution in the most cost-effective manner and fastest implementation timelines.
TT – Do you have any plans to introduce any new services or change your product portfolio in anyway?
MZ – We firmly believe that the core strength of a system integrator is his technical capabilities of understanding customer needs and finding and integrating the best products available in the market and protect and enhance customer investments. Future growth in our business will come from providing services both on site and off site Managed services. In view of this our stress in future is to add best technical talent in the organization and strengthen the professional services business.
TT – How do you see the future of ARC?
MZ – We are one of the fastest growing System integrator in UAE. We are confident that we keep up the acceleration of growth. We have some serious organic and geographical growth plans which will help us to sustain the past growth rates.
TT – Would you like to comment on TELETIMES International (which is the only tri-regional magazine focused towards the IT and telecom sectors of the Middle East, Asia and Africa).
MZ – I appreciate Teletimes for the quality of coverage on the major telecom events, market trends in the region and honesty & capability  in reporting. I wish them all the best. I am a regular reader of Teletimes and it helps me in understanding the market trends and the all the important happenings.