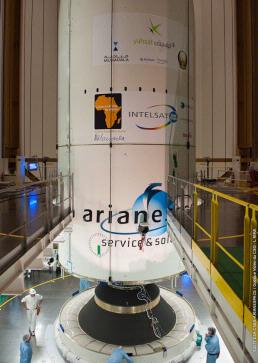 Yahsat's first satellite loaded on launch vehicle
Yahsat's Y1A has been loaded on the Araine 5 launch vehicle in preparation for launch on March 30th French Guiana time, March 31st Abu Dhabi time.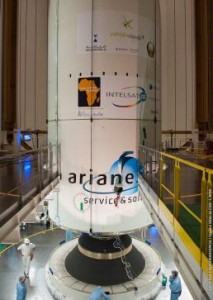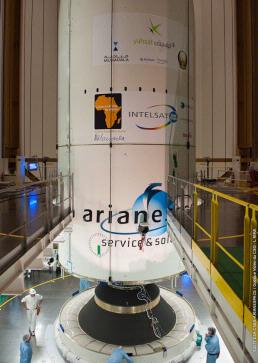 Over the next two days, the vehicle will go through a series of functional tests and launch rehearsals before the rocket is armed and moved in position for launch.
Due to the highly technical nature of the launch, further delays are a possibility. This is something Arianespace and Yahsat have prepared for and incorporated into their overall plan for launch.